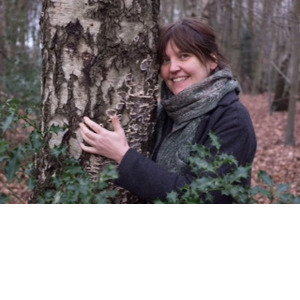 The artist Karin Dahlbacka presents herself:
I have been drawing and creating images for a long time now. I studied illustration at Westminster University in London, and the skills and inspiration gained there took me on a wonderful journey where I've had the chance to be involved in many brilliant projects and collaborations. Connecting through creativity, inspiring with colours and having fun making up stories, not least meeting and working with other artists, have made my journey worthwhile. 
In addition to exhibiting in well known locations around London, my portfolio contains a number of published books, magazine illustrations and poetry collaborations. I am also a  member of the South London Women artist group: a prestigious group that regularly works and promotes art in a thought-provoking and honest way, having a voice and creating a space to be reckoned with within the London art scene. 
Bringing new life to poster art! As you can see Karin Dahlbacka is a part of Come to Finland's effort to create a renaissance for the almost forgotten genre of poster art. Make reality of your own, or your business', poster idea through Come to Finland with the artist of your choice. Mail us at posters@cometofinland.fi – together we'll let creativity flourish!
Products related to Karin Dahlbacka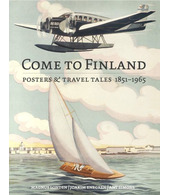 Check out over 200 classic Finnish travel posters and read more about all the great Finnish poster artists in the digital version of our book "Come to Finland" (found in three different editions; in English, French and German). After enjoying the posters a while we believe you are ready to order the real thing: the printed coffee table book.
GOTTA HAVE!
GOTTA READ!