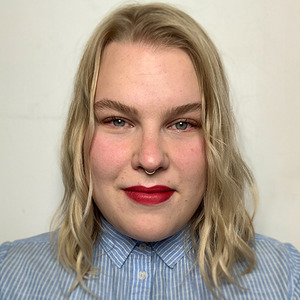 In the words of the artist:
I'm a Turku-based freelance illustrator and graphic designer in Finland with a bachelors degree in advertising. Inspiration is everywhere for me but mid-century modern has a big influence on me as well as the shapes, gradients and textures you can find in the nature. A friend of mine tipped me off about the contest and got me excited for the challenge since I adore Nordic nature as well as minimalist and clever posters. My goal for this poster was to trust myself and just create without overthinking too much.
We are bringing new life to poster art! The Finnish illustrator Vilma Iivonen is a part of our effort to create a renaissance for poster art. So now you can make reality of your own poster idea through Come to Finland. Always with the artist of your choice. Mail us at posters@cometofinland.fi – together we'll let creativity flourish!
Products related to Vilma Iivonen
Check out over 200 classic Finnish travel posters and read more about all the great Finnish poster artists in the digital version of our book "Come to Finland" (found in three different editions; in English, French and German). After enjoying the posters a while we believe you are ready to order the real thing: the printed coffee table book.
GOTTA HAVE!
GOTTA READ!