Die Hauptstadt
Originally published
1930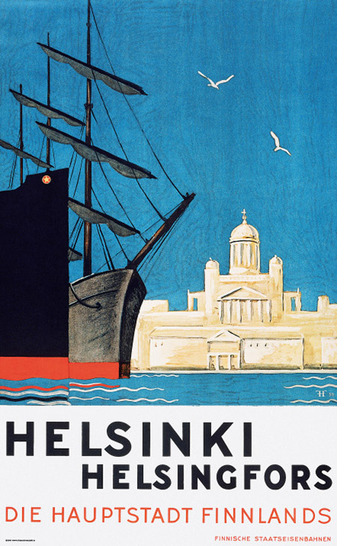 År 1930 fångade konstnärsduon Gunnar Forsström och Göran Hongell det maritima Helsingfors med domkyrkan i bakgrunden. Bägge affischerna publicerades på flera olika språk, åtminstone på finska, svenska, tyska, engelska och franska. Vem sade att vi inte var internationella redan då?
Det här med Helsingfors domkyrka är förresten rätt intressant. Det finns ingen annan byggnad i hela republiken som fångats så ofta på en reseaffisch.
Och när vi för några år sedan, alltså nu på 2010-talet, frågade Helsingfors turistbyrå vad en affisch för nutidens Helsingfors borde föreställa kom svaret bums: "Domkyrkan, tack."
Products based on this artwork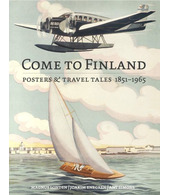 Check out over 200 classic Finnish travel posters and read more about all the great Finnish poster artists in the digital version of our book "Come to Finland" (found in three different editions; in English, French and German). After enjoying the posters a while we believe you are ready to order the real thing: the printed coffee table book.
GOTTA HAVE!
GOTTA READ!