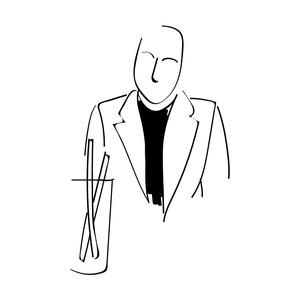 The graphic designer and heraldist Urpo Timberg studied at the Central School of Arts and Crafts from 1947 to 1949. He returned to the school's centre of education (today the Centre for Continued Education and Development at the University of Art and Design) in 1963, where he worked as a nonpermanent teacher in the graphic art study programme until the spring of 1970.
From 1955 until 1959, Timberg was employed by the department store Sokos' interior design department, where he worked on the designing and planning of window displays and exhibitions. When the city of Tampere announced a poster competition in 1955, Timberg was awarded first prize for his swan poster.
In 1965, after having worked for the advertising agency Mainoskartio Oy for six years as a studio manager, Urpo Timberg began to work for The Finnish Fair Corporation. He worked there for twenty years on, among other things, the planning of display cases for international exhibitions. Timberg also made a number of campaign posters for The Finnish Fair Corporation around the theme Finn Finland ('Find Finland'). The aim of the campaign was to awaken an interest in Finnish products among Swedish companies and importers.
In 1985, Timberg took up what was to be his last job with the Post and Telegraph Authority, where he returned to work in commercial drawing. In his last three working years (1990-1993), the Post Museum used his extensive knowledge about exhibition planning.
Products related to Urpo Timberg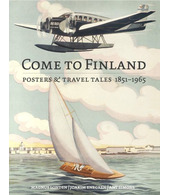 Check out over 200 classic Finnish travel posters and read more about all the great Finnish poster artists in the digital version of our book "Come to Finland" (found in three different editions; in English, French and German). After enjoying the posters a while we believe you are ready to order the real thing: the printed coffee table book.
GOTTA HAVE!
GOTTA READ!