Contact us!
The easiest and often fastest way to get in touch with our customer service is by mailing: posters@cometofinland.fi
Our customer service can be reached by phone Tue-Wed-Thu 9-16 local Finnish time:
+ 358 44 2793 379
Magnus Londen
Poster hunter, founder
Magnus is our chief creative officer and founder of Come to Finland. But his previous life is still following him: he is also a journalist and a travel writer. He has written three travel books (Siberia, S:t Petersburg and Charter Trips) and since 2005 he hosts the talk show Eftersnack every Friday on Finnish Yle.
Favorite poster: The Champagne Lady
Favorite travel destination in Finland: The lake region of Savo
Dream destination in the world: Lebanon
magnus.londen@cometofinland.fi
Katarina Tallqvist
Administration
Katarina takes care of our ongoing matters like administration and accounting. She has a background as an interior designer and sees to that the office feels nice and peaceful – she'll be especially glad if there's some humour in the design as well. Luckily enough that's easily done with our product range!
If Katarina has some spare time it's yoga calling, and when she gets home she hits the sofa with an exciting book or a good movie.
Favorite poster: The Hanko Lady
Favorite travel destination in Finland: Hanko ("It's the most beautiful destination in Finland!")
Dream destination in the world: Jersey and the Channel Islands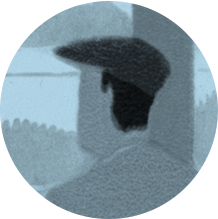 Husain Pazhohan
I was born in Afghanistan, but because of the civil war my family moved to Iraq and later to Iran. Here we lived for twenty years. After I finished my university studies I decided to go back to Afghanistan. The US had by then, 2004, overtaken the country and the Taliban regime collapsed. I started to work with International organizations like World vision and USAID and at the same time I established my own company to export Saffron and dried fruit. The Taliban were once again stronger and while I was working with the organizations I had to leave Afghanistan again in 2015, since working with international organizations was not accepted by the Taliban.
After a really hard and complicated journey I found myself in Finland, and so since 2015 I have been living here. I got employed and I have been working at Come to Finland with logistics since 2017. I love both the modern and nostalgic images, they have a feeling of both pleasure and sometimes even a slight sadness – if you consider all the things that has happened in the past.
Favorite poster: Close your eyes.
Favorite travel destination in Finland: Lapland
Dream destination in the world: Australia
Emilia Hytönen
Social media and digital marketing

Emilia is working with our social media and digital marketing. She loves all the opportunities that comes with social media: "It's amazing how you can connect with people around the world and spread your message – for us it's the message of Finnish poster art".
Emilia works for both Come to Finland and Come to Sweden, and on the side she's also freelancing with projects in music and visual art. When she's not working you can find her taking in all the culture that Helsinki has to offer – in galleries, theatres or concert venues – or trying out new coffee shops and restaurants.
Favorite poster: Olavinlinna by Väino Blomstedt
Favorite travel destination in Finland: Finnish Lakeland in the summer
Dream destination in the world: Nepal
Banner photo: Ski-sailing, Masaby, 1931 by Bernhard Åström, Svenska litteratursällskapet i Finland, CC-license.