Jeg rejser til Finland
Originally published
1951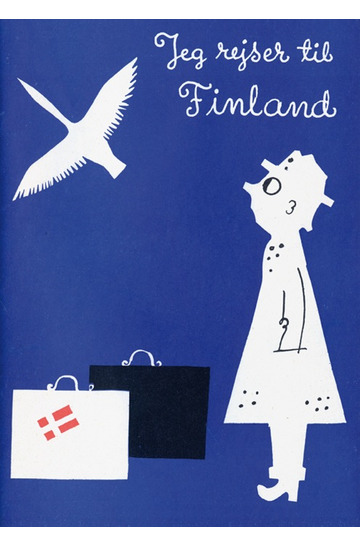 Finland today for many younger Danes feels like a peripheral Nordic country, but it was different before. With a direct boat connection between Copenhagen and Helsinki and long-standing traditions in commerce and tourism, Finland had many friends down in the Nordic south. In this brochure from the 1950s, Danes are encouraged to visit the country up north:
"You will naturally soon become enchanted with the idea of visiting the country of Suomi. Since you also follow the times and life outside Denmark, bare mention of the word Finland will conjure forth in your mind's eye all that which makes the Danish heart beat faster. The Land of the Thousand Lakes and its numerous islands, great forests, and stretches of wilderness as well as white nights. You can also be sure that the reality behind these stock phrases about Finland surpasses everything you could imagine."
The artist for this artwork is unknown. But we continuously seek more information about all posters and images in our product range, so please write us if you think you know something interesting about this image! Write to posters@cometofinland.fi The Poster Hunters say thank you!
Products based on this artwork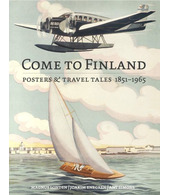 Check out over 200 classic Finnish travel posters and read more about all the great Finnish poster artists in the digital version of our book "Come to Finland" (found in three different editions; in English, French and German). After enjoying the posters a while we believe you are ready to order the real thing: the printed coffee table book.
GOTTA HAVE!
GOTTA READ!