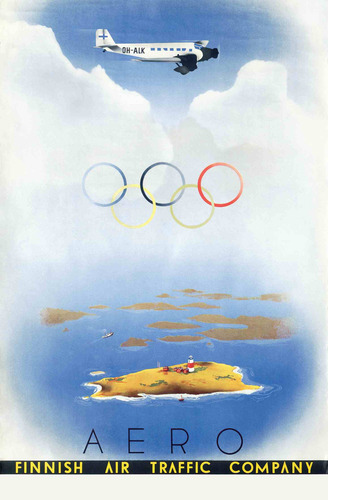 Aero – Archipelago
Originally published
1938
In Suhonen's beautiful poster for the Olympic games in 1940 (they were cancelled due to the war) the city surroundings have been replaced by the archipelago, Söderarm Lighthouse under the air tunnel between the Åland islands and Stockholm to be precise. Wouldn't the archipelago attract you to the Olympics?
Products based on this artwork
Check out over 200 classic Finnish travel posters and read more about all the great Finnish poster artists in the digital version of our book "Come to Finland" (found in three different editions; in English, French and German). After enjoying the posters a while we believe you are ready to order the real thing: the printed coffee table book.
GOTTA HAVE!
GOTTA READ!